Public Comment for ISO 21041:2018 Guidance on unit pricing standard
15 October 2021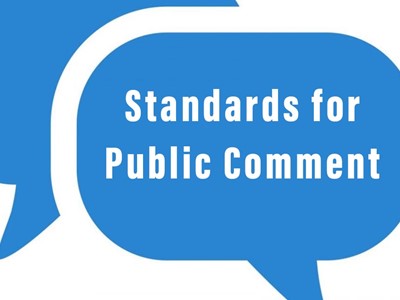 In June 2021, the Suriname Standards Bureau (SSB) received a letter from the Ministry of Economic Affairs, Entrepreneurship and Technological Innovation regarding a proposal for identical adoption of the 'ISO 21041: 2018 Guidance on unit pricing' standard.
The goal for adopting this standard is to:
enable consumers to compare the prices of similar items, including basic goods, to ultimately make better and easier purchasing decisions.
effectively guide retailers and retailers to display unit prices on all products in their stores, as well as in the advertisements for these products and to show the importance of informing and providing clarity to consumers to maintain transparency.
In accordance with the standardization process, the standard to be adopted must first be sent for Public Comment before the SSB can carry out further coordination of this process.
With this, we would like to inform you and ask for your cooperation in commenting on the above standard. Bearing in mind the foregoing, this standard will be made available for Public Comment from September 24 through November 19, 2021.
You can read the standard online via the following link:
https://drive.google.com/file/d/1jnb4dDrWwrbrwPJ3u1EEJZkP2zIwxEmW/view?usp=sharing
Your comment/recommendation is of paramount importance as it will determine the SSB's decision to adopt. If you have any comments, please fill them out in the comment form and send them to the e-mail address: standards@ssb.sr.
If you have any questions regarding this letter, please contact Mr. Tanwir Hassankhan (Head of Standards Development) on tel. +597 499928 or by email: standards@ssb.sr.
Attached is the comment form: