Public Comment for Draft National Standard Coconut Water
04 August 2021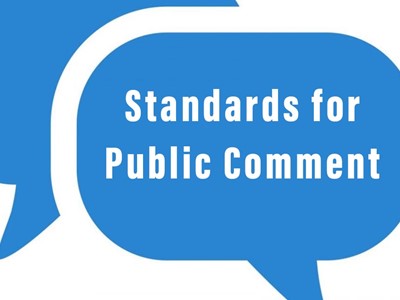 In August 2017, the Suriname Standards Bureau (SSB) received a letter from the Eastern Caribbean Trading Agriculture and Development Organization (ECTAD)-Suriname regarding a proposal to adopt two coconut water standards.
This concerns the identical adoption of the following standards:
1.CRS 03 Packaged Natural Coconut Water - Specification
2.CRCP 02 Packaged Natural Coconut Water - Code of Practice
These standards have recently been revised on a regional level, with Suriname also actively participating in the Regional Technical Commission that has looked into this.
The aim for adopting the aforementioned standards is to develop National Standards that protect consumers, provide guidance to producers and provide importers/distributors with the minimum requirements for packaged natural coconut water on the market.
Following the standardization process, the standards to be adopted must first be sent for public comment before the SSB can further coordinate this process.
Bearing in mind the foregoing, these standards will be made available for Public Comment during the period July 29 through September 23, 2021.
You can read the standards online via the following links:
1.DNS SSB CRS 03 Packaged Natural Coconut Water - Specification
2.DNS SSB CRCP 02 Packaged Natural Coconut Water - Code of Practice
Your comment/recommendation is of paramount importance as it will determine the SSB's decision to adopt. If you have any comments, please fill them out in the comment form and send them to the email address: standards@ssb.sr
Attachment: - Comment form