Public comment Concept National Standards Hotels and Guest houses
19 August 2021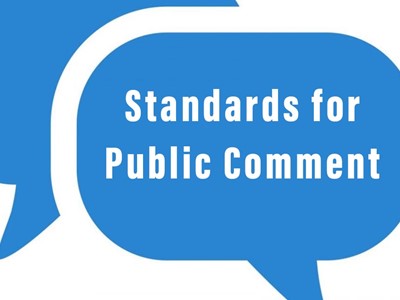 In January 2021, the Suriname Standards Bureau (SSB) received a letter from the National Tourism Commission (NCT) regarding a proposal for adopting the standards they identified for hotels and guest houses.
This concerns the modified adoptions of the following standards that you can read online here via the links:
The aim for adopting the aforementioned standards is to develop National Standards that provide the tourism sector with guidelines for Hotels and Guesthouses and to align them as much as possible with the Regional and International standards.
In accordance with the standardization process, the standards to be adopted must first be sent for 'public comment' before the SSB can carry out further coordination of this process.
With this letter, we would like to inform you and ask for your cooperation in commenting on the above standards. Bearing in mind the foregoing, these standards will be made available for "Public Comment" during the period August 16 through October 11, 2021.
Your comment/recommendation is of paramount importance as it will greatly contribute to the finalization of the draft standards. If you have any comments, please fill them out in the comment form and send them to the email address: standards@ssb.sr
Attachments: - Comment form